Earth plaster looks amazing when you get it right. It costs next to nothing to create, and opens up a world of construction, artistic and decorative opportunities. Once you learn a few basics, you can use this knowledge to render houses, restore ancient stone work, make earthen structures like cob ovens and alcoves, sculpt, create earthen mortars, and more. Your imagination is the limit.
The trouble is, it's hard to find out the basics. Recipes often don't work because earth plaster is notoriously dependent on local climate, soil make up, and the surface you want to render.

This Perfect Earth Plaster Course will teach you step by step how to make plaster anywhere. It empowers you by giving you the tools and understanding to become a plaster master.
"Through the third lesson and loving it!" Wynter Miller, course participant in the US.
"Very informative and good instructions in the text and videos! Absolutely helpful, thanks for putting it together." Nanda Doornik, cob oven builder in Ireland.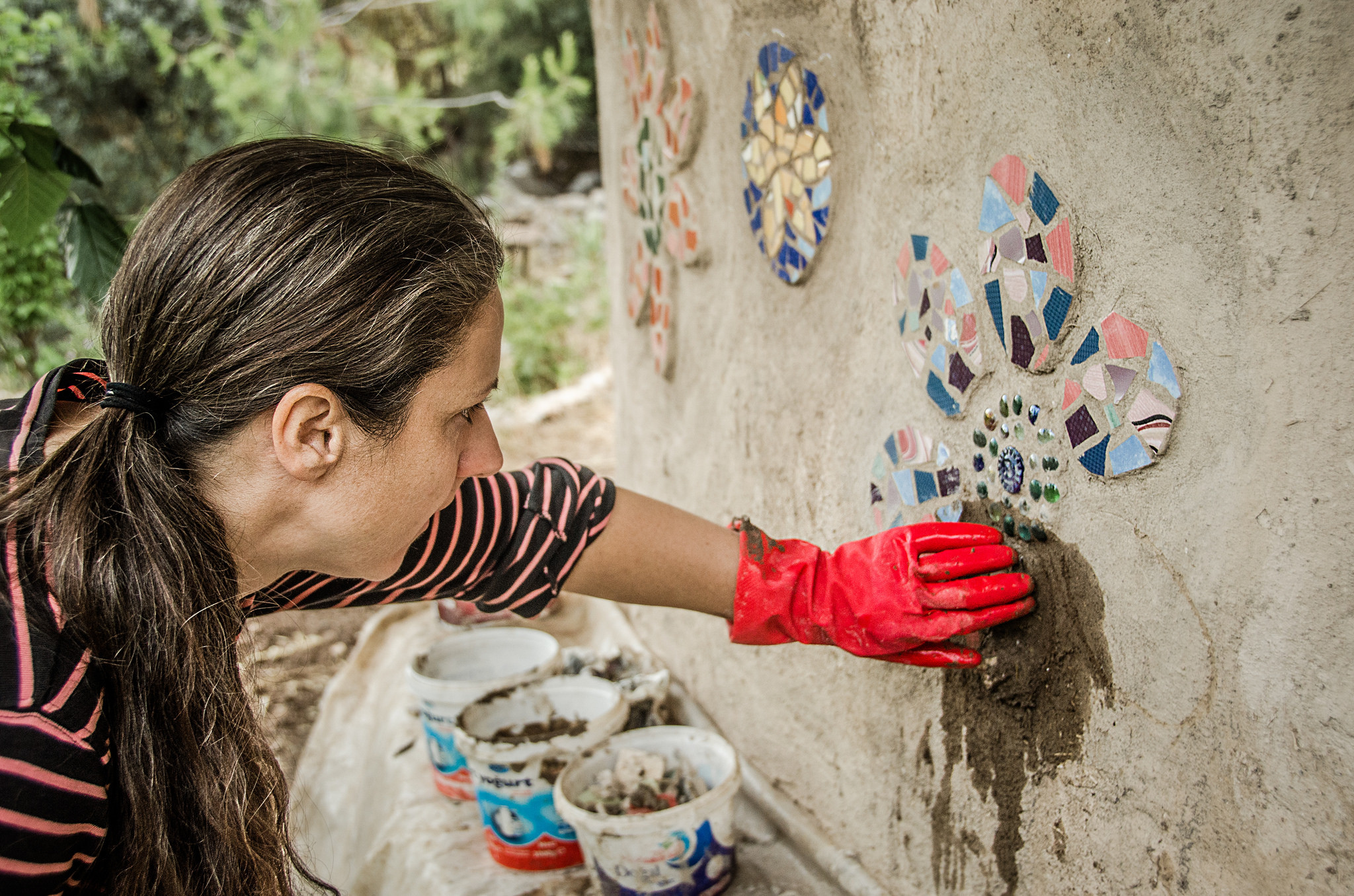 "Atulya has the ability to make natural building very accessible, empowering the participant to believe in their ability to do it." Emma Batchelor, course participant.
"I have learnt from and am very grateful to your knowledge and effort in bringing together a safe platform for explorers of natural building
" Deepak Nair who enrolled in the course back in 2017 and is now an earth plasterer and cob oven builder in India.

One of the reasons for this online earth plaster course was my own experience. Back in 2011 I was stuck on a remote hill unable to buy books on earth plastering. My plaster was failing me, and I couldn't understand why. What I wouldn't have given for a decent online course!
Now I see: Teaching earth plaster works far better in a digital context than in book format. Videos are crucial for seeing exactly how plaster is mixed and applied.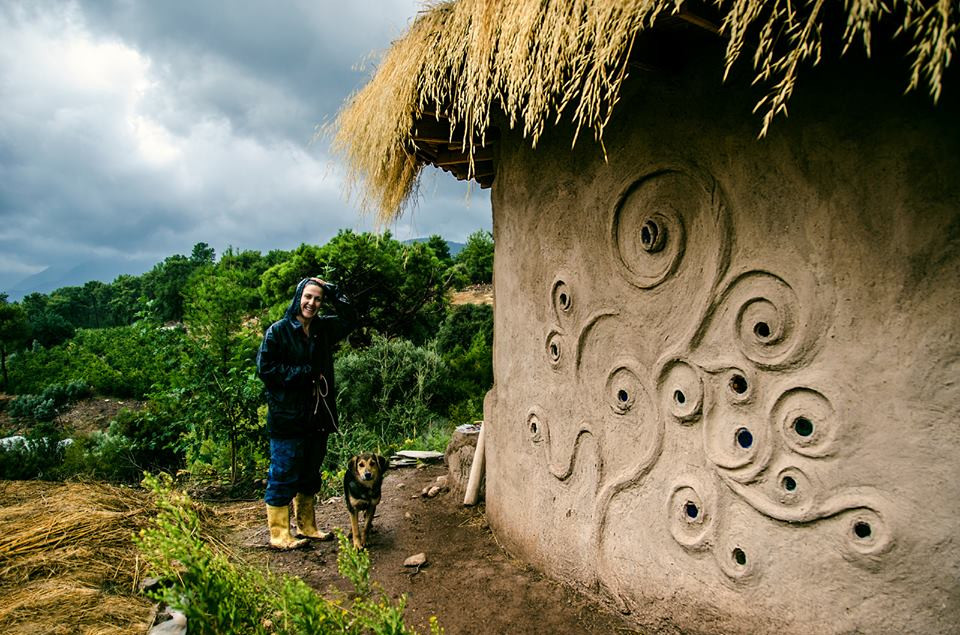 Who is The Perfect Earth Plaster Course for?

1. Beginners: This course is perfect for those wanting to try their hand at plaster for the first time and play. It takes you through the entire plaster process from finding materials to maintenance.

2. Natural builders needing to plaster a house. If you're about to embark on a house rendering mission, you will save yourself a lot of time and frustration by taking this course before you start.

3. People having issues with their earth plaster. Oh I've been there! And that is why I've devoted an entire section to solving what is going wrong with your plaster.This course is not a surface skim. It gives you the nuts and bolts of plastering so that you can work out why your plaster is failing, and what to do about it. (You can make it work, believe me).
4. Creative people wanting to make beautiful things. This course will unleash a world of creative and artistic possibilities in you, many I haven't even thought of no doubt. Mosaic, sculpture, interior design, and more.
Who is The Perfect Earth Plaster Course NOT for?
Earth plaster experts and professional plasters. If you are already an expert, this course is not going to meet your needs.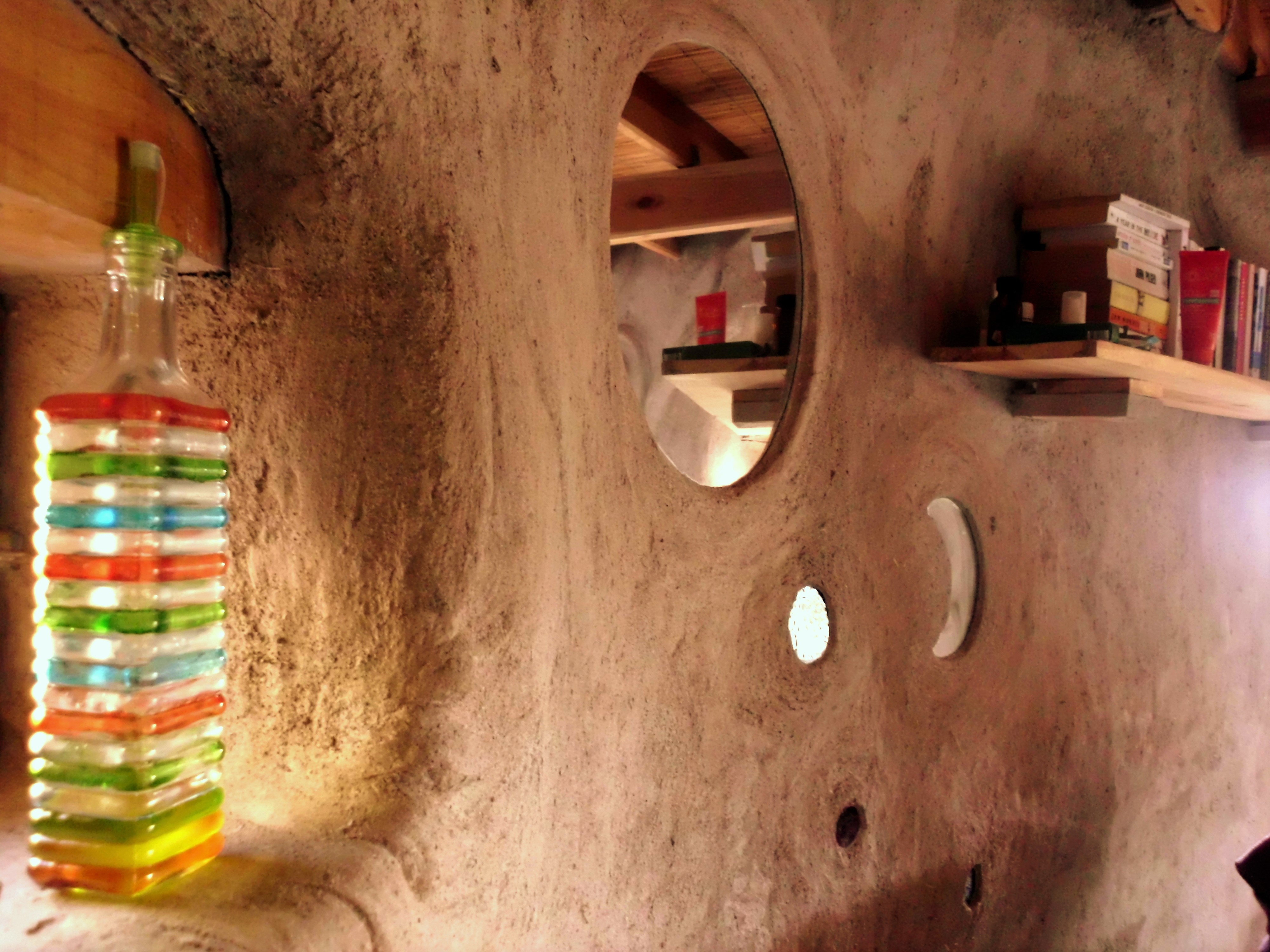 What will you learn? This multi-media course will teach you the function and properties of each ingredient in the plaster, and how to decide the proportions of each ingredient. It will take you through the testing process, mixing and application. Each of these stages include details which when missed can cause issues with your plaster. (See the curriculum below)
The course will also show how to make your plaster water resistant, how to protect it and maintain it. There are extra educational videos on burnishing, how to make a plaster board, how to use a trowel for beginners, and more.
Updates
I improve and update this course regularly. Once you are enrolled you will have access to all future updates for free.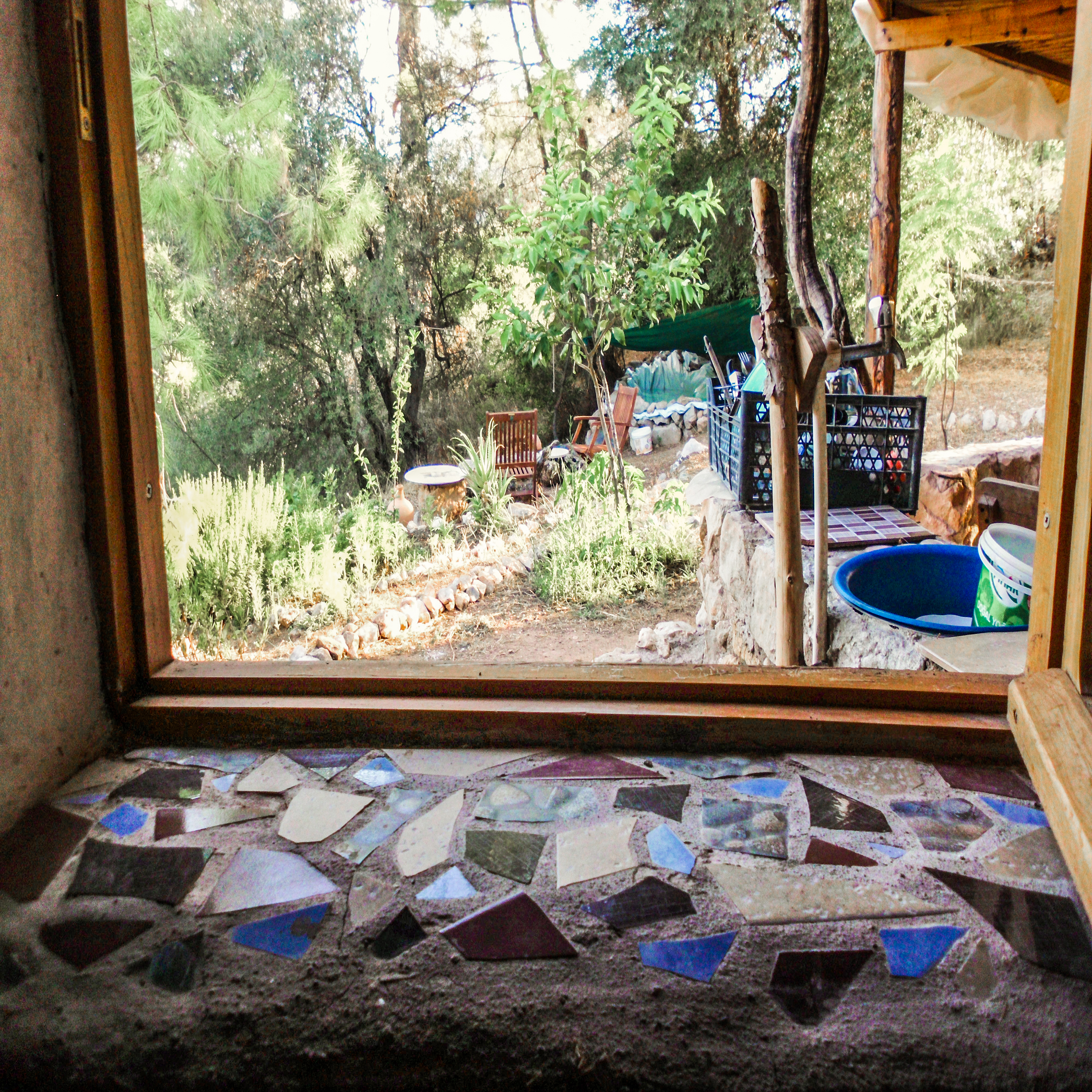 The New Section on Creating Beautiful Finishes

I'm almost completed a new advanced section on finishes. It currently includes a video on making mosaic and earth plaster sculptures set in my mud home in Turkey and takes you around all my earth plaster creations, plus step by step lessons on sculpting and mosaic. It also includes a PDF on clay paint, fine plaster finishes, and more. The slideshow will be added by May.
ARE YOU IN A COUNTRY WITH LOW WAGES where international prices are out of reach? I understand. I have been there. I offer discounts to people from countries with less robust economies (Turkey, India, Nepal, all African countries, South and Central America) So if you are in that position, contact me at: atulyakbingham@themudhome.com , and I'll see what I can do :)
Any issues or questions?

Contact The Mud Home at atulyakbingham@themudhome.com
.
I will reply as soon as I can (usually within 48 hours).
Success Stories
Camilla's farmhouse in Germany, "I've fallen in love with clay."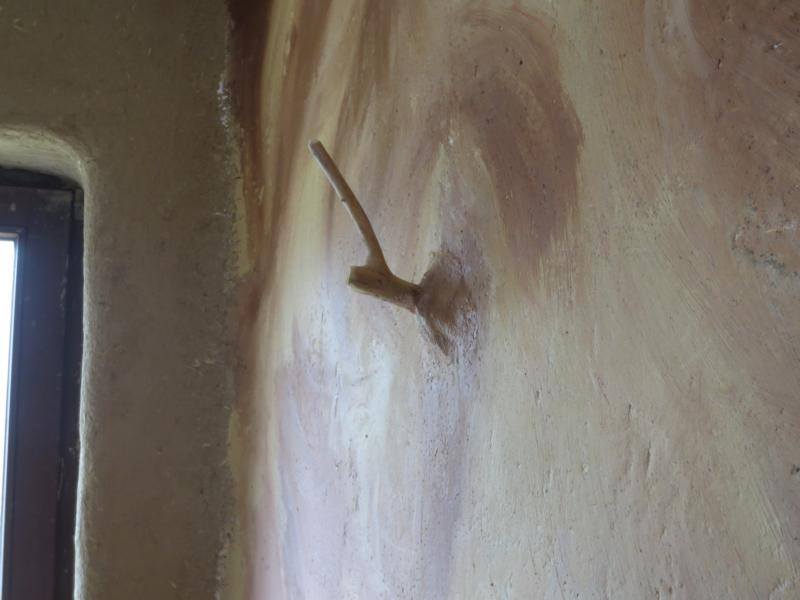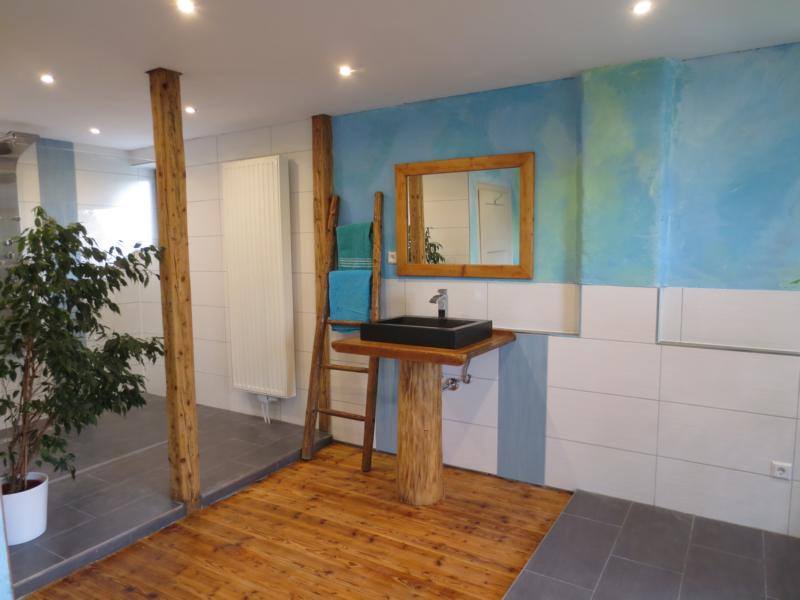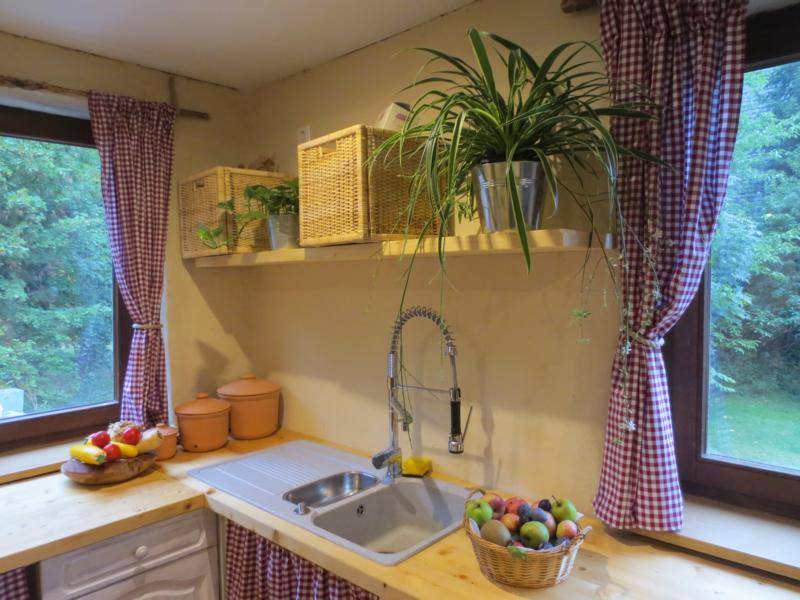 Camilla used clay plaster with clay paint on gypsum and drywall.

---
Cath Coffey's earthbag house in London. Cath took the Perfect Earth Plaster Course before applying this render. "This course was invaluable," she said.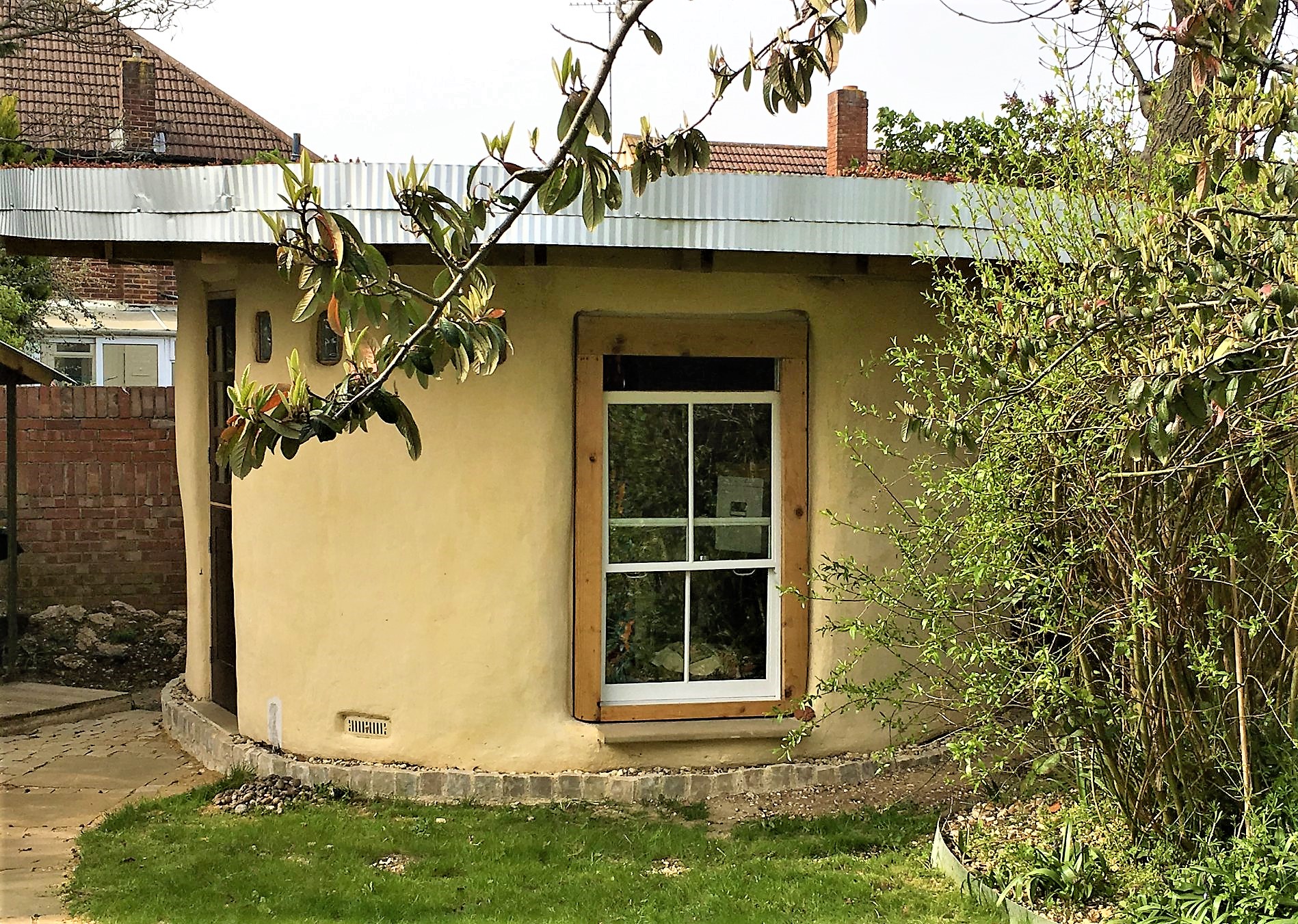 "Thanks Atulya! I am going through your videos and finding them very useful!" Muriel Kakani, plastering a school in India.