The Mud Home has been running since 2012 and in that time I've written a lot of how-to and information posts about off-grid living, earthbag building, and natural construction. Now these information articles have been compiled, along with over 120 colour photos, into 3 info-packed PDFs.
"These PDFs are a must read for anyone looking at going off-grid or even quasi off-grid." Sandi Berumen
"These are great resources!" Jim Zack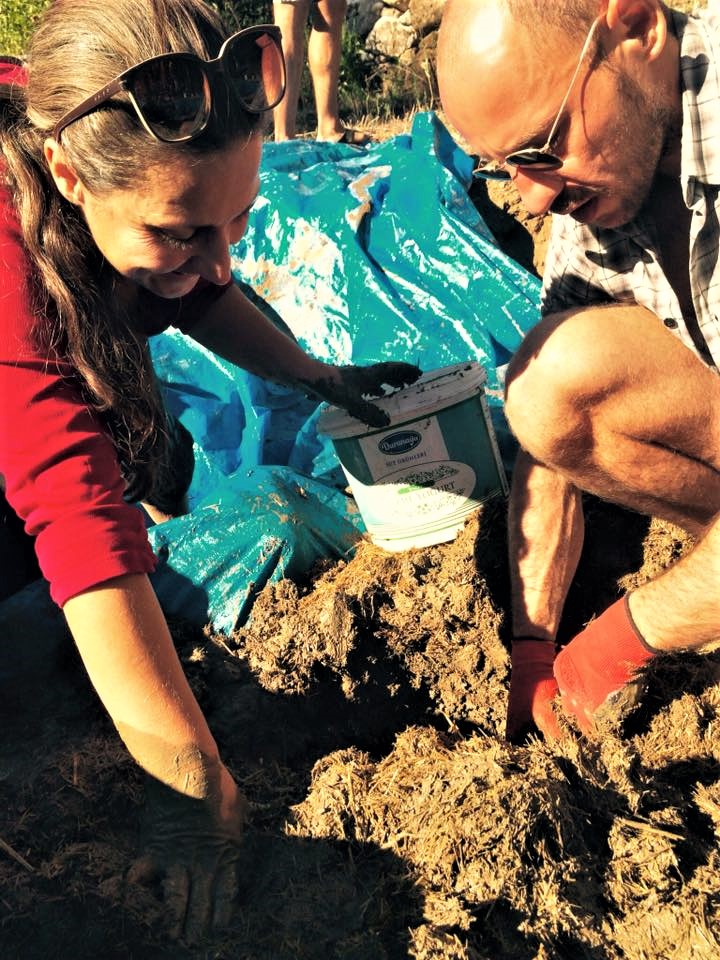 Please note: These PDFs will be updated every 6 months. Once you have purchased the package, you will have continued access to those updates for free.

Here are the contents:

Sustainable Off-Grid Information PDF

Composting Toilets (How they Work and How to Make One)
Two More Types of Composting Toilet
Creating a Regenerative Paradise in Guatemala
All You Need to Know about Solar Power
The Zeer Fridge
How to Make a Small, Successful Veggie Patch without Killing yourself, your Soil, or your Ecosystem
The Slacker's Guide to Preserving Fruit and Veg
To Compost Shower or Not?
Life without Concrete...is Solid, Dry, and Warm
Dealing with Critters and Pests in Your Home
The Circle of Life
Fear and the Other World
Building for Free
The First 10 Things to Organize When you Go Off Grid
Earthbag Building PDF
The Beginners' Guide to Roofs for Earthbag
A New Way to Lay Earthbags
The Most Common Mistake People Make in Earthbag Building
How Much Does it Cost to Build an Earthbag House?
What Can I Put in my Earthbags?
Gautam and Kim's Earthbag Monsoon
Earthquake!
How does Earthbag Cope with Extreme Weather?
The Sacks
Gravel Foundations for Earthbag
6 Things Earth Walls and Skin Have in Common
Natural Building PDF

How to Make Earth Plaster (Also Known as Clay Plaster)
Clay Plaster, Lime Plaster and Lime Wash. Are You Clear about the Difference?
Lime Wash: How and Why to Make it
Mud as Mortar
Mud Building Overview – Cob, Wattle and Daub, Superadobe, Adobe, and Rammed Earth
Experimenting with Limecrete
Mud, Stone, Tadelakt, and Horses
Insulating Earth Plaster
Cob, Straw Bale and Hybrid Houses in Cantabria
Building Mud Houses in Cold Climates?
How We Used to Build - The Troglodyte City of Dordogne
How to Build a Natural Home Legally
How to Make Cob and Earth Plaster Waterproof
The Garrison House, Wivenhoe
Making a Living Roof (That Sometimes Dies)
Camilla's Farmhouse Transformation (Earth Plaster on Non Natural Surfaces)
January 2019 Updates
How Three People Came Together to Make an Earthbag House in Costa Rica
How Murat Made this Beautiful Earthbag Roof
Building with Bamboo for Beginners
Two Beautiful Ways of Using Lime as Paint
Which Kind of Lime? Putty? Hydrated? Hydraulic?
How to Make Lime from Scratch
The Fairytale Cottage in Finland
How to Build a Road by Hand

Note: The last update was in January 2019. The next update will be summer 2019.

Here are some samples of the PDFs.